About Us
The Company
TodaysWeb Ltda. is truly an international internet company with clients all over the world. Our main office and most employees are located in South America. We also hire a few freelancers in Sweden.
TodaysWeb Ltda. was founded in October 2012 and is based in Bolivia in South America. It is a fully owned subsidiary to Jim Westergren AB.
The Team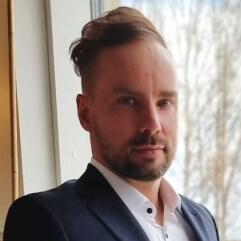 Staffan Sundblad
CEO
18 years experience of Web Development and project management. Works from the office in South America.

René Huanco
Senior Software Developer
9 years of professional experience. ASP.NET C#, PHP, Javascript, HTML5, CSS3, Node.JS, Wordpress, Joomal, Laravel, Yii, Git.

Jhomar Miguel
SEO-Analytic
8 years of professional SEO experience in Europe and South America.

Monica Quispe
Web Developer, Designer
8 years of professional experience. HTML5, CSS3, PHP, MySQL.

Marco Aguilar
App & Web Developer, Senior Developer
Mobile app and webdeveloper. Android, iOS, HTML5, Phonegap, Ionic, jQuery, CSS3, PHP, Java, Wordpress.

Johanna Gullberg
Freelance content writer
10 years experience of writing content to a large number of websites. Writes primarily in Swedish. Lives and works from Greece.

Sara Sundell
Freelance content writer
Journalist with 12 years experience writing articles and copy writing.

Evelin Vargas
Web Developer
Web developer with 6 years work experience. HTML5, CSS3.

Jaime Castro
Web Developer, Senior Developer
Jaime has many years experience with CodeIgniter. Expert in Joomla, Drupal and Wordpress.

Maria Hansson
Freelance writer
7 years experience as freelance a writer. Writes mainly in Swedish.

Cecilia Valverde
Web Developer
17 years web development experience. HTML5, CSS3, Javascript, Jquery.

Giovana Villaroel
Legal representative
Our administrator and legal representative in Bolivia.

Susanna Larsdotter
Swedish support on N.nu, SEO-technician
Our resident N.nu expert. Hired full time as a freelancer.
Contact us
See our contact info on this page.
Legal
Name: Servicios de Internet Todaysweb Ltda
NIT number (tax ID number): 199628028
Main office: Av. América #839, Edificio Torres América Norte, Bloque A, 5A, Cochabamba, Bolivia (map)
How to pay us
Please see here.
Our Founder
Basic principles
- We always keep what we promise.
- Result is what counts.
Our Newsletter
Subscribe to our newsletter to be the first to know about new services and projects from our company.
© 2023 TodaysWeb Ltda. All Rights Reserved.